Prepare for Your Removal to Maida Hill, W9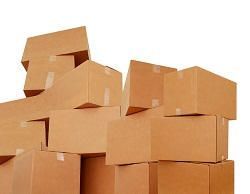 If you are planning on moving house or office anytime soon, consider hiring our removal company in Maida Hill, W9. Look no further because Maida Hill Removals has everything you need! We can offer you a wide range of services particularly suited to your specific needs and at a price you will love, call us today to find out more on 020 8746 4447. We are an established removal firm which has been in home and office removals business for many years. We have vast amounts of experience and knowledge and are ready to offer you our expertise help, today. With our company, moving is easy, we are fully aware how stressful moving house can be. We understand that to make moving less tense you have to work hard, work efficiently and work fast and that's exactly what we will do!

It is hard to find removal companies in Maida Hill, W9 that can offer reliable assistance at unbeatable rates. But, lucky for you, you have found just that! Our company prides itself on our great reputation and that means a lot to us. Unlike some firms, we work professionally and offer prices within your means. We want the work to be successful, but we do not solely set out to make money out of your stressful situations. We like to be of assistance and we like to work pleasingly with our clients because we value your opinion. A reputable company always puts the customer first. We will take our time to listen to the customers' requirements and will act upon request. We strive for perfection, keeping standards high to stand out from all of the rest and that's always what we set out to do.
We can help you in various ways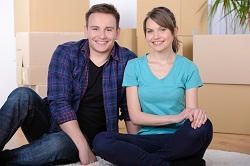 Some of the services we offer our customers in Maida Hill include a man and van for all of your removal needs, whether it is a full house move, a long distance move or a short pick up and drop off. We cover it all and it's worth getting in touch with us on 020 8746 4447. You may be interested to know that we offer a packing service which includes packing materials, experienced packers and insurance. With this you may only want to use part of the service such as buying the packaging to pack up your house to move or you may wish to take full advantage of the included insurance by using the whole service, packers included. Although our rates are affordable, we never compromise on quality. We arrange for a surveyor to visit beforehand and to quote the cost based on the amount of the contents you have. Also we have safe and secure storage which is very beneficial to many people, for example if you are being forced to move quickly because your landlord has found a buyer for the property, you may need temporary storage whilst you look for a new place to live. Whatever you need to use storage for, there is no set limit as to how long you want to store your items. Call 020 8746 4447 today and speak to one of our helpful staff who will gladly offer helpful advice and answer any questions you may have.