The Easy Way to Move to Maida Hill, W9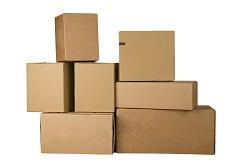 Moving is easy only when you know how, that's why if you have Maida Hill Removals. on board to help you cannot go wrong! We have been moving people for many years and moving is easy for us, we don't mind how big the job is, or even how hard or difficult the job may be as we have dealt with all kinds of situations in the past and nothing fazes us anymore. For an easy stress free move this time, call us now 020 8746 4447.
Maida Hill movers can assist you in many different ways, maybe you are moving house? We can help! It does not matter if it's a long or short distance move, we can still help so do not worry! Perhaps you are a business that is looking for fast and efficient W9 removals? Our team of specially trained Movers will have you get moved into your new place of work in no time at all, we understand that for businesses its priority to get 'back into business' fast (following the disruption of moving) and that is exactly what we will aim to do. Maybe you are a shop that needs some stock moving? Our W9 movers can help you today! Or are you attending a trade stand and need help to move goods? Call us now! Or perhaps you only want to move a sofa or fetch a new cooker, washer, or fridge/freezer whatever? Give us a call today and let us offer you one of our affordable quotes for the service you require 020 8746 4447.
Our company only supplies the very best service when it comes to removals, this means that our removal vans Maida Hill are clean and in good working order so that your items do not get damaged or dirty. Our specially trained team of removal men are taught how to carefully load and unload the removal van ensuring the safety and protection of your goods, at all times, and they will always endeavour to handle client's belongings with utmost care, as if it were their own! We do not allow anything less than good quality service here at Maida Hill Removals. and this includes respecting a client and their property and being friendly, helpful and supportive to you, during the move!
Or company helps to make moving easy and to offer further help we provide other services aside from just the regular man with a van. Some of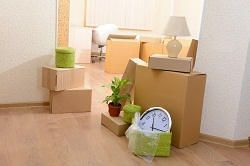 these services we can offer you today include; our safe and secure Storage which many people find to be extremely beneficial particularly for those who are moving out unexpectedly because the landlord has decided to sell. Using storage saves the need to have to sell all of your possessions and instead you can simply store them whilst you search for new home. Others use storage when they are clearing out But perhaps do not want to throw valuable or precious items away and some people find it extremely beneficial when clearing the home of a deceased relative and are not mentally ready to have to deal with the situation at that time. It's not expensive to use storage and there is no set time limit to how long you do.
To find out more about our services (which also includes Packing) call us today 020 8746 4447. You can book a date for removals right now, or you may wish to get a quote from us to compare with others before you decide. For more on how we work as a company our feedback section of our website offers a good understanding. Don't delay; simply allow Maida Hill Removals. to help you today!