Make Your Removal to Maida Hill, W9 Easy, Hire Our Company!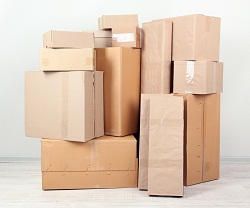 In order to make moving easy, first of all, you need to find a good reputable and reliable W9 removal company. Maida Hill Removals. runs a successful removal firm and has done so for many years, during that time we helped many people to move home or office fairly easily. Our experienced removal men are the key to success and our team of movers work extremely hard putting that very valuable experience to good use, when helping to assist you on the move. To find out more about us today and to get an affordable quote for our service, call us now 020 8746 4447.
Unlike other Maida Hill removal companies we specialise in Home and office removals but we also help to assist those who only require a small job, such as picking up and dropping a particular large piece of furniture or household kitchen appliance. No matter how big or small the job is we are here to help.
Our removals man and van are ideal for many different situations, as well as house removals, business relocations or single item 'short pick up and drop offs'. You can also hire us to help with stock moving, within the trade industry. Maybe you have a trade stand at an event soon and are looking for assistance to transport goods to the location? We can help! Sometimes people hire us to transport food and decorations for weddings and parties too, so using our services as it uses.
We try to offer clients affordable rates, unlike other W9 removal companies we understand that people do not want to pay much for removals, and rightly so, which is why we keep our rates as low as possible, however, the service you will get from us will be well worth the price! Our team of Maida Hill Movers are specifically trained in all areas of removals, from loading and unloading carefully and efficiently to maintaining good mannerisms and politeness when helping a client to move. Our team know that we always aim to make any move a less stressful situation for the client and we always remain professional throughout the whole process.
Maida Hill Removals. are trustworthy, hardworking and reliable removals, we won't let you down! Finding a service that offers all of that and manages to get the job done in no time at all is not an easy mission to accomplish because unfortunately there are many dodgy tradesman around, and you always have to be on your guard and look out for that. Don't fall victim to bogus traders who are looking to make a quick buck for shoddy workmanship as you may end up paying the price! If a firm is offering rock bottom prices and seems too good to be true, chances are they probably are so remain vigilant.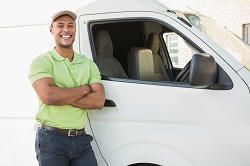 Our company offers a range of other services, as well as the Maida Hill man and van hire, we can help with the packing, we can supply the packaging and we can offer a safe and secure place for storage too, if required. Every service we offer helps to make the moving process as easy as can be and every service we have is offered at great affordable rates. With us what you see is what you get, there are no hidden costs or fees, the price you are quoted is the absolute price you will pay, nothing more, nothing less!
You are more than welcome to call us today to chat further about our services 020 8746 4447 we try to be as helpful as we can and are more than happy to answer any of you questions, queries or concerns. Don't worry about moving just give us a call and let us take care of the situation for you.