For Safe and Secure Storage, Visit our Storage Facility in Maida Hill, W9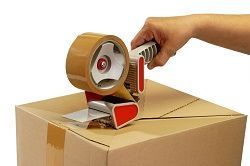 People often use storage for all sorts of different reasons. Maybe you need a temporary storage solution at a time in need or you just need the extra space at home right now? Whatever your reason, Maida Hill Removals. is here to help! Using W9 storage Units is extremely useful and for some people it's a sigh of relief, for example if you have even been in a situation where you find that your landlord is selling the home you live in and then makes a sale, what do you do at such short notice with no place to go? It may mean that you have no choice but to sell all of your belongings because of having nowhere to store them whilst you look for a new home, this is extremely stressful for anyone, but at least with storage you have the opportunity to safely store your contents for the time being.
Our company is here to offer help and support for those at a time in need, we will do all that we can to ensure that this situation is as least stressful as possible. We can also arrange for one of our reliable and friendly Man with a van to pick up and collect your goods and even assist with the packing, if you like? Whatever you do, do not worry yourself over this situation as chances are we can relieve that pressure for you right now. Call us today for an affordable quote on 020 8746 4447.
Most people worry about the security of the storage facility W9 but you do not have to worry about any of that with us as we ensure that Maida Hill storage units are monitored 24 hours a day, goods are also securely locked into heavy duty containers and are within a site complex that is also secure. Our site operates a round the clock surveillance CCTV and monitors are always checked.
If you wish to access the site after storing, you are more than welcome to do so, simply visit the site during opening times. We always allow the registered keeper to access their contents whenever they wish to do so, however unregistered keepers will not be allowed access without authorisation.
Whatever you situation storage Maida Hill may be helpful to you right now, some people use it after de-cluttering at home, some may use it temporary whilst a new home undergoes refurbishment and some use it to store the household contents of a deceased relative. The great thing about using our storage is that you do not have a set time limit; you can use it for a long or as little as you like and we will never pressure you.
If you are worried about moving contents to our site, don't! We are also offer removals services at unbeatable prices and will gladly pick up and drop off. We will also redeliver afterwards, if you wish to take advantage of that service?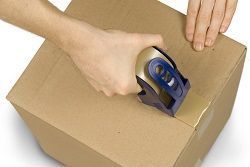 Our services do not cost the earth; we try to maintain a 'low quote service' because we can appreciate how stressful this time generally is. We do not set out to take advantage of people in need and you should always be aware of those that do. If you would like to know more about our storage including the rates for short and long usage, call us today as we are always happy to chat through it all with you 020 8746 4447.
Maida Hill Removals. prides itself on reputation and our helpful, reliable and friendly services help to maintain that, we are not just a company we are a place to turn to, especially when people need help!